LEARN MORE ABOUT HOW TO IMPROVE THE APPEARANCE OF YOUR TEETH WITH BIOCLEAR IN TORONTO
When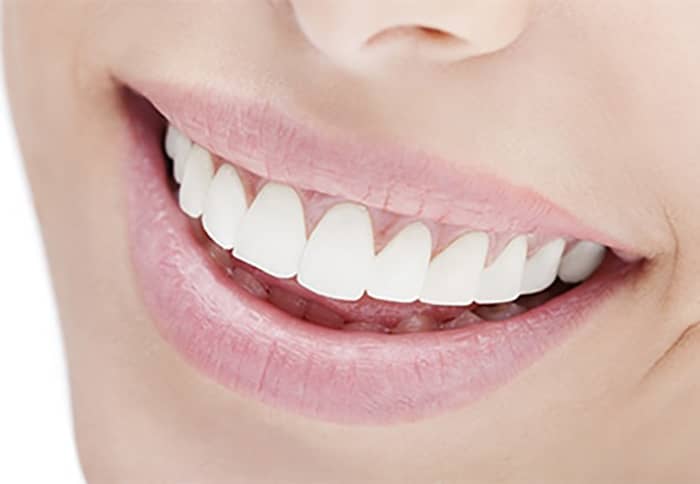 you smile in front of the mirror, are you happy with the appearance of your teeth? Many teens and adults wish that their teeth were whiter, straighter, or otherwise improved. A common perceived flaw are the small spaces between teeth. In some cases, the space is a triangle shape that is larger on top by the gums and smaller toward the middle and bottom of the tooth. The spaces can be can be caused by bone loss, gum line recession, shifting of the teeth, or simply having teeth that are a bit undersized.
While patients often assume that there's no treatment for these "black triangles", Dr. Jordon Soll of Central Dental Group in Toronto has a solution. Bioclear Method is used to fill these gaps through a bonding process. It works by wrapping each tooth with a composite of dental material. However, unlike traditional cosmetic bonding, Bioclear does not just patch the tooth, it overmolds the entire tooth with the composite material, providing a natural and beautiful solution.
In some cases, Bioclear is used in conjunction with orthodontic treatment to deliver beautifully aligned and complete smiles. In other cases, when the black triangles are caused by aging or bone loss, the treatment alone can deliver the results patients want. Either way, the first step to the smile you deserve is with a consultation appointment with Dr. Soll.
Bioclear Matrix is the latest and most advanced product and technique for shaping the tooth. However, Dr. Soll offers many other cosmetic and restorative treatments that can improve the function and appearance of a patient's teeth, mouth, and smile. From veneers to implants, crowns to whitening solutions, Dr. Soll understands that the way a person looks affects how they feel. Furthermore, form and function often go hand in hand, so cosmetic treatments can also improve the oral health of a patient. Because Dr. Soll takes the time to develop trusting and respectful relationships with his patients, he can recommend the best treatment for each patient's budget, timeline, and lifestyle.
If you live in the Toronto area and want more information about the Bioclear Method, or any of the cosmetic treatments that Dr. Soll offers, call Central Dental Group today.
Related Articles