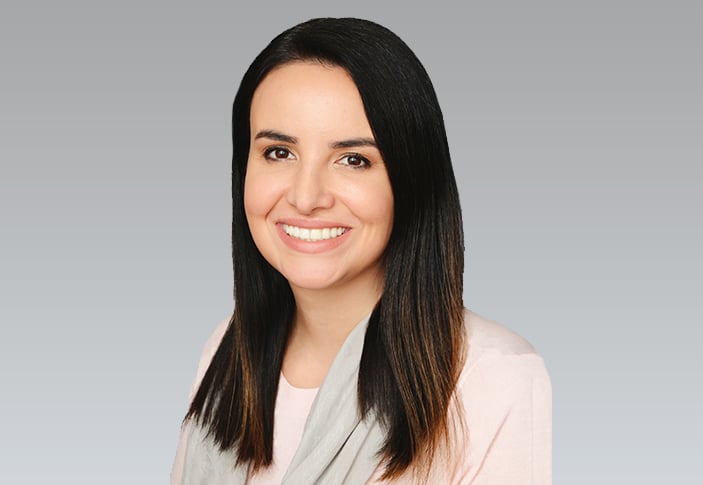 Aesthetic Improvements Using Dental Crowns
A dental crown is sometimes referred to as a "cap". This type of restoration covers the entire tooth. A crown may be used for several purposes, such as an implant restoration, aesthetic improvement, or protection of a fractured, chipped or cracked tooth. Unlike previous gold and porcelain crowns, nowadays, dental crowns are made of durable materials like zirconia or fortified porcelain, which are popular due to their resemblance to natural tooth structure.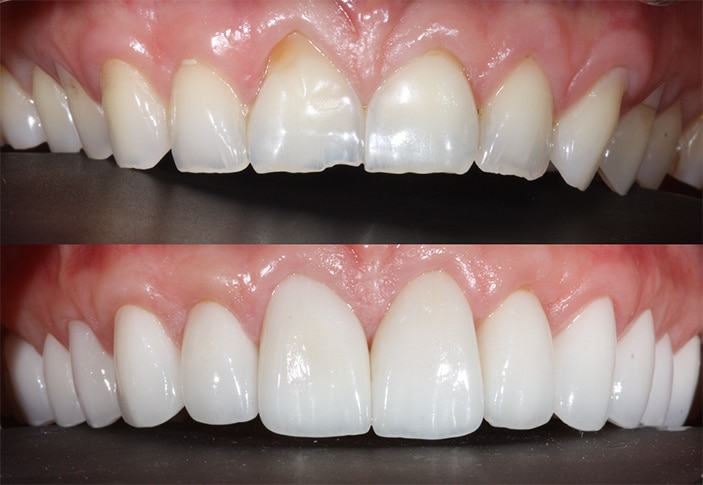 Benefits Of A Dental Crown Procedure
Teeth that are cracked, missing or crooked can be the source of various problems. They can result in unbalanced bite forces, where other teeth are forced to take on the additional strain of chewing. Missing teeth can also lead to rotation or shifting of the remaining teeth to fill in the empty space, which can cause sagging of your cheeks or result in gum issues due to teeth that are leaning over.
Untreated, cracked, or weak teeth may become painful or infected at a later stage. Dental crowns not only result in aesthetic improvements but they also play an important role in optimizing your oral health.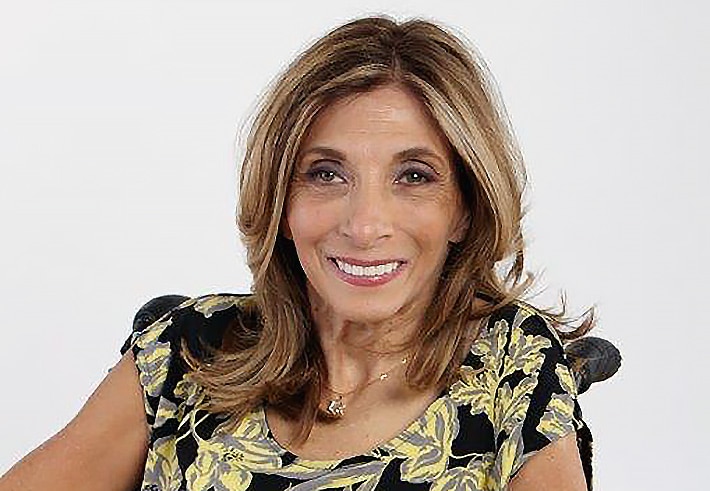 Protection
One of the primary purposes of a dental crown is to fortify a tooth that has been weakened, or damaged due to previous large fillings or injury. A tooth with a large cavity or an old filling may have lost a great deal of strength through structural damage. Bonding a beautiful porcelain crown over the tooth prevents further damage by absorbing the brunt of the force delivered when chewing.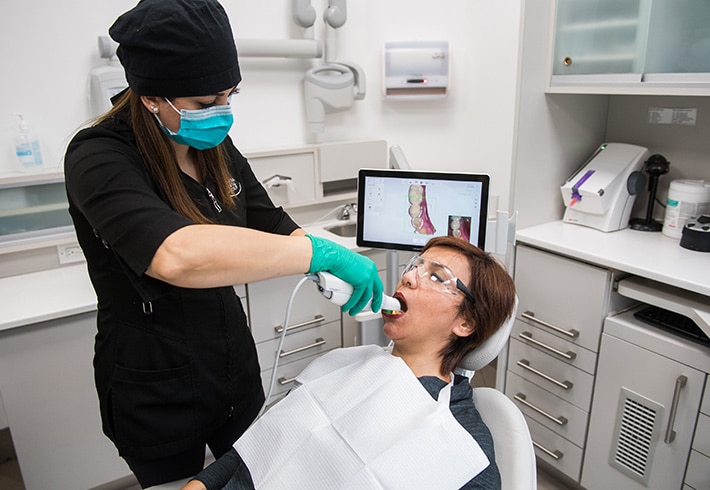 What Can I Expect During A Dental Crown Procedure?
With any medical procedure, it's understandable to be curious about what to expect. Central Dental Group strives to make every visit as stress free as possible and our staff will explain in detail any procedure that you need. In general, this is what you can expect from a dental crown procedure:
You will likely require two appointments: one for us to take digital impressions of your teeth and prepare for the crown and a second appointment to implant the crown.
At your first visit we will ensure the tooth is a good candidate for a dental crown, file it down to an appropriate size and take measurements of your teeth to send to our ceramists.
At Central Dental Group we use a state of the art scanner to get digital impressions of your teeth, which is far more comfortable than using traditional impression materials.
Before you leave your first visit, we will give you a temporary crown to protect your tooth until your permanent crown is ready.
Once our ceramist lab has prepared your ceramic crown, it's time for your second visit.
At your second visit, our dentists will remove your temporary crown before positioning and cementing your new crown.